by
S-Q
@ 6:40 PM MDT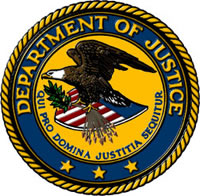 AP
Mar 26, 8:23 PM EDT
Gonzales aide to invoke Fifth Amendment
By LAURIE KELLMAN
Associated Press Writer
WASHINGTON (AP) -- Attorney General Alberto Gonzales' liaison with the White House will refuse to answer questions at upcoming Senate hearings about the firings of eight U.S. attorneys, citing her Fifth Amendment protection against self-incrimination, her lawyer said Monday.
"I have decided to follow my lawyer's advice and respectfully invoke my constitutional right," Monica Goodling, Gonzales' counsel and White House liaison, said in a statement to the Senate Judiciary Committee.
The revelation complicated the outlook for Gonzales, who is traveling out of town this week even as he fights to keep his job.